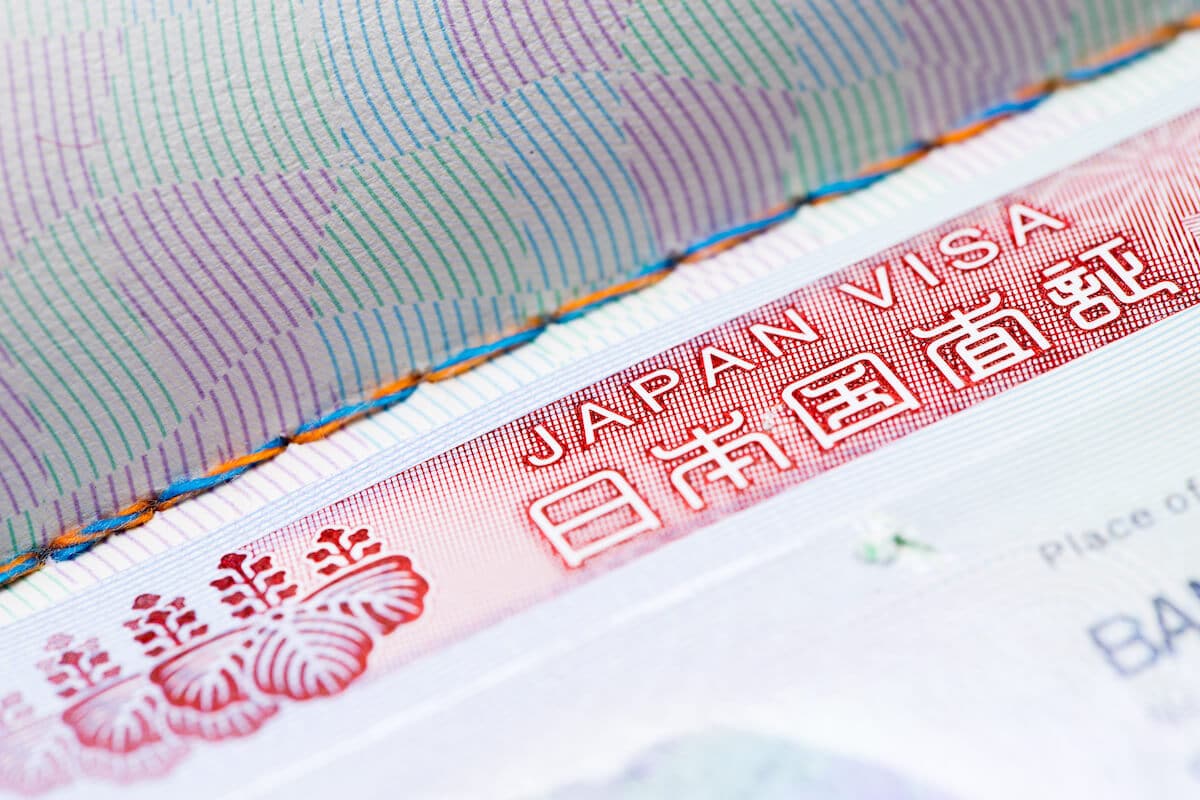 With major cultural influence and a modern global economy, Japan draws visitors from around the globe. This East Asian island country is also popular with foreign workers. Due to unique labor force needs, certain international workers have many options for growing their careers in Japan.
To make such a move, you'll need a Japan work visa. A Japanese visa gives permission from the Japanese government to enter the country for the specific purpose stated in the visa. 
Different visas allow you to stay in Japan for different lengths of time. Your work background, language skills, and career goals will affect what you can do in Japan and for how long.
This article will take a look at the different kinds of Japanese work visas and what you need to do to obtain them. We'll also take a look at the documents and information the Japanese Immigration Services Agency requests with your application.
What kind of Japan work visa do you need?
Preparation is key. To work in Japan, you'll need to follow a specific process. Don't wait until you arrive in the country to get started. 
Here are the most common Japanese visa types for foreign workers:
Engineer/Specialist in humanities/international services:

A very broad visa category that includes English teachers and information technology (IT) specialists, roles that are popular with foreign workers in Japan.

Specified skills:

A broad visa for foreign nationals working for companies that have

difficulty hiring Japanese nationals

in certain fields.

Professor:

For someone who will be teaching or helping to teach at a Japanese college or university.

Instructor:

For teachers at Japanese or international elementary schools, junior high schools, and high schools.

Business manager:

For people working in Japan as company presidents, directors, etc.

Legal/accounting services:

For lawyers, accountants, and similar, who are

certified in Japan

. This may include being certified as a

registered lawyer

under the law of a foreign country.

Medical services:

Doctors, nurses, dentists, and similar

who are certified under Japanese law

.
If you wish to become a permanent resident of Japan, you will need to obtain a visa first and then work in the country for some time—usually around 10 years. 
That time may be shortened (even as short as one year) for highly skilled foreign professionals.
As a rule, foreign workers have to find, interview for, and then be offered a job before they can apply for the visa. 
You read that right. Only after you have a job offer can you begin the visa application process. Your Japanese employer will likely assist you with the process.
What's the process for getting a Japan work visa?
Once you have an offer in hand, and you know the visa you need, the next best step is to consult with your country's Japanese embassy—for example, the United States or India—to get detailed instructions. They'll be able to tell you about up-to-date requirements and timelines.
Note that the procedure and required documents will be slightly different based on the type of visa you are seeking. 
The process described here will cover most types of Japan work visas. If you get different information from the Japanese government or an embassy, of course, follow those instructions.
The process of getting a Japan work visa can take as long as a few months.
1. Get a Certificate of Eligibility (COE) from the Immigration Services Agency.
First, you will need to obtain a Certificate of Eligibility (COE) for the issuance of your visa. 
This needs to be done in Japan. In most cases, the company that offered you a job will send a representative to the Regional Immigration Bureau in their area to get it done for you. 
The importance of this step can't be emphasized enough. If you can't get the COE, you can't get your visa.
2. Apply to the Japanese embassy for your official visa.
Once you have the COE, you're ready to begin applying for the visa. 
Download a visa application form from the Ministry of Foreign Affairs website. Fill out that form and obtain the necessary photograph referenced in the application. Depending on your home country, you may need to submit more than one photo.
Next, send your valid passport, along with the application, photo(s), and COE to the Japanese embassy or consulate-general in your home country. 
Note that if you are from China, you will also need the following documents: 
A copy of your Chinese family register

A Temporary Residence Permit or Residence Certificate, if you don't have a copy of the family register from the proper location
The embassy will process your application. If it is approved, they will paste your visa directly into your passport and mail it back to you.
3. Obtain your residence card.
Once your visa has been issued, you must enter Japan within a certain timeframe. 
Generally, the valid time window is three months, but look at your specific COE and visa for your specific situation.
Most foreign nationals entering Japan will be processed through Tokyo or Osaka, which have extensive immigration offices supporting multiple languages.
At the airport, you will be issued a residence card (在留カード) that indicates your approved period of stay in the country. As a matter of Japanese law, you must carry this card with you at all times. 
If you leave Japan, you will need to keep this card with you and use it for re-entry into the country.
4. Keep your visa current.
Long-term stay visas are not common for foreign nationals who have recently moved to Japan. In most cases, the residence status granted by your visa will expire in a year.
About two or three months before that expiration date, visit your Regional Immigration Bureau to renew your status of residence and get a new residence card.
At that time, you and your employer may ask for a longer stay on your visa. This is generally left to the discretion of the Bureau. 
As with the original visa application process, make sure you allow plenty of processing time.
What's the best way to send money to Japan?
When moving to Japan, you may need to send funds from overseas into your Japanese bank account. 
Remitly makes it easy to send money to Japan quickly and affordably. Millions of customers use our app to make secure money transfers all over the world.
No matter what your money transfer needs, we can help you every step of the way in this exciting new chapter of your life. Download the Remitly app to get started.
Further reading