What is a digital wallet? It can be a great way to send and receive money without having to carry around a physical card or enter your credit card number online. That said, not all merchants accept mobile or contactless payments, and your favorite digital wallet app may not work outside your country of residence.
Here's what you need to know about digital wallets and how to use one to make mobile payments or send money internationally.
What is a digital wallet?
A digital wallet is a digital alternative to a physical wallet or purse. It's usually a mobile app, but you may also be able to view your digital wallet in a web browser and make payments from other types of mobile devices, such as a smartwatch.
Digital wallets that only work on mobile devices are called m-wallets, while those that work on a wider range of devices are called e-wallets, or electronic wallets.
Just as you might carry around multiple payment methods in a physical wallet—such as a credit card, debit card, and cash in your local currency—you can usually store multiple cards in your digital wallet, or e-wallet.
In addition to credit and debit cards, digital wallets may be able to hold:
Gift cards
Loyalty cards
Public transit cards
Concert tickets
Boarding passes
Identification cards
Bitcoin and cryptocurrency
Digital wallets aren't bank accounts, but some e-wallets may hold a cash balance that you can top up with a debit card or link directly to your bank account.
How to use a digital wallet
Digital wallets can be used for paying a retailer, sending money to your friends or family members, or even sending money to yourself.
To get started, you can set up your digital wallet by adding your bank account details or credit card information. Modern digital wallets typically use a tool called tokenization, which is meant to keep your card number safe.
Still, it's a good idea to check your digital wallet provider's security policies and to lock your digital wallet app behind a passcode or facial recognition tool like Face ID.
Once you've added your financial information to your digital wallet, you can use one for online and in-store purchases as long as it's accepted.
Look for the contactless symbol
Most digital wallets use one of two contactless payment technologies: near-field communication (NFC) or magnetic secure transmission (MST). These technologies send a signal between your mobile device and the merchant's contactless card reader.
You can choose the "card" you want to pay with in your digital wallet, then hold your device close to the card reader to start the transaction.
You may need to unlock your device with your face or thumbprint if you've set up biometric security.
Use a QR code
Some merchants may have a point-of-sale app that uses a QR code instead of an NFC payment terminal.
This is especially common in some parts of Asia, where customers can scan a QR code to view and pay their bill using a digital wallet.
To use this option, look for PayPal or other QR codes at the checkout counter.
Send money to friends and family
If your recipient uses the same digital wallet or a mobile banking app that's compatible with your own, you may be able to send them a payment by looking up their username, phone number, or other account information details.
In the U.S., it's common for friends to "Venmo" each other their share of an expense, while Brazilians commonly use the Pix payment system for similar day-to-day transactions.
However, digital payments typically only work within a country's banking system, so you may need to use an app like Remitly for international money transfers.
Advantages of digital wallets
Knowing how to use a digital wallet is important if you live in or are traveling to a country that relies heavily on mobile payments. But that's not the only good reason to learn how to use a digital wallet. Here are three other advantages to consider.
Security
Carrying around credit or debit cards in a physical wallet can be risky. Even if you never lose or misplace your wallet, thieves may skim your card information when you use an ATM.
Digital wallets reduce the risk of unauthorized card transactions. They store your payment information securely, and you can protect your card details from hackers by using multiple forms of authentication.
If someone steals your phone, you can disable your wallet remotely, saving you from having to cancel your card and wait for the issuer to send you a new one.
Convenience
Paying with a digital wallet may also be more convenient than other payment methods. Depending on which type of e-wallet you use, you may be able to view your balance directly in the app and set up alerts and notifications.
It can save you from having to carry around cash and even from exchanging currency, if you choose a digital wallet that supports international transactions.
Plus, you can use it to store things like airline boarding passes and concert tickets, so you don't have to worry about forgetting important documents at home.
Speed
Digital wallets can often process transactions much more quickly than other payment methods. It can take several business days for a check to clear and even credit card payments may not show up on your account balance immediately.
You can access your digital wallet 24/7, so you don't have to wait for your bank to be open to initiate a payment. Many person-to-person transactions take place very quickly, especially if your recipient uses the same mobile banking service.
Examples of digital wallets
Chances are you've heard of some of the most popular mobile wallets around the world, from AliPay to Venmo. Here are three of the most widely used digital payment apps and the devices that support them.
Apple Wallet
Apple Wallet is available on a wide range of Apple devices, including the iPhone 6 and up, as well as some iPads and wearable devices like the Apple Watch.
It supports contactless NFC payments using Apple Pay, which you can use for in-app payments and online purchases.
Apple Pay works in dozens of countries around the world, but keep in mind that your credit or debit card issuer may charge international transaction fees.
Google Wallet
If you don't have an Apple device, then you won't be able to use Apple Pay—but there's a similar digital wallet for Android devices. Google Wallet (formerly called Google Pay) also uses NFC and supports contactless payments in dozens of countries.
Google Wallet lets you store everything from digital car keys (specific models only) to your driver's license in some U.S. states.
Samsung Wallet
Samsung has its own digital wallet for Samsung devices, including smartwatches and phones. Unlike Apple and Google Wallet, it supports NFC and MST transactions.
Samsung Pay is now part of the Samsung Wallet app, which allows you to store debit and credit cards from over 1,000 financial institutions. You can also store your vaccine record and use it to ride New York City's public transit system.
Use a digital wallet for international money transfers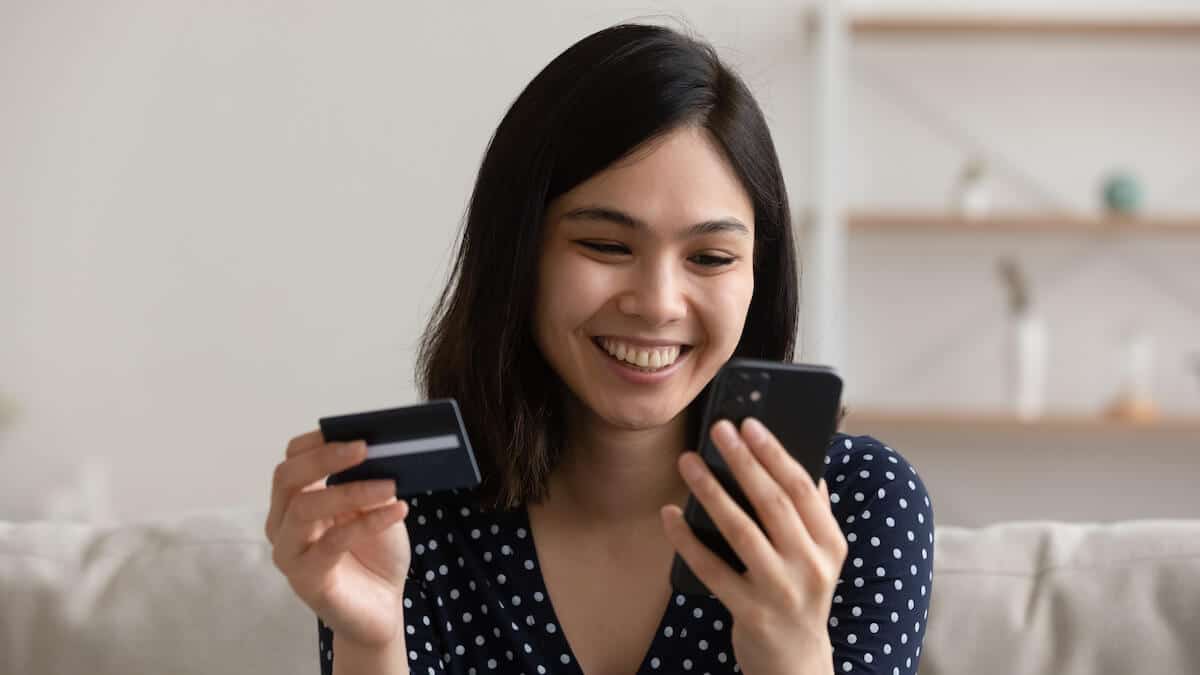 Digital wallets are a great way to pay for goods and services from a mobile app or send money to loved ones. But not all types of digital wallets support international payments, and if they do, you may have to pay international transaction fees.
If you need to send money to your friends or family members overseas, then you may be better off using an international money transfer app like Remitly. Remitly offers fast and affordable international money transfers.
Download the Remitly app to get started!
Further reading