With its unrivaled blend of natural beauty, fascinating culture, and pleasant climate, Guatemala is a very attractive destination for adventurous expats. 
Before making the move, you've certainly considered the major pros and cons of living in Guatemala. The logistics of moving to Guatemala can be complicated, though, and you can never be too prepared. Here are some key things to know before you go.
What's It Like Living in Guatemala?
Living in Guatemala as an expat is likely to represent a major change in lifestyle compared to living in your home country. 
Natural treasures including active volcanoes, ecologically rich cloud forests, Pacific and Caribbean beaches, and beautiful lakes abound in Guatemala. 
It's an ideal playground for anyone who loves nature and outdoor adventures, while its cities offer a vibrant urban scene as well. The nation's rich cultures are another standout feature.
Of course, there's more to living abroad than exotic landscapes and cultures, and anyone moving to Guatemala must be prepared to fit in with a very different way of life. 
Living happily in Guatemala likely means adjusting your living habits that you are used to back home. After doing so, many expats find that low-key life in Guatemala can be glorious indeed.
Weather
Being close to the equator, Guatemala's climate doesn't vary dramatically by season, but it does by elevation. 
In the mountainous south, the popular expat destinations of Guatemala City, Antigua, and Lake Atitlan all experience average year-round temperatures from 60 degrees to 75 degrees Fahrenheit. 
Coastal areas are hotter and more humid, and higher elevations are cooler. 
Guatemala has a distinct wet season (May to October) and dry season (November to April). Temperatures are warmer from March to June and cooler from December through March.
Culture
The Maya civilization thrived in Guatemala from 1000 A.D., and the population today remains around 42% Maya. Guatemala also experienced about 300 years as a Spanish colony before winning independence in 1821. 
As such, local culture represents a fascinating blend of indigenous, colonial European, and some Caribbean influences. Catholicism, Protestantism, and traditional beliefs coexist, and are especially prominent around holiday celebrations.
Spanish is the official language of Guatemala, and expats are wise to learn the language. Approximately 60% of the population speaks Spanish as a first language, with 40% speaking indigenous languages. 
Many Guatemalans speak two or more languages fluently.
People
Guatemala is Central America's most populous nation, and its youngest. 
The median age in the country is 21, and more than 50% of its 17.4 million people are under the age of 25. According to The World Factbook, Guatemala's population is approximately 56% Mestizo (mixed Spanish and Amerindian) and 41.7% Maya, with small minorities of other indigenous groups. 
Slightly more than half the people in Guatemala live in rural areas.
Food
With its warm climate and robust agricultural sector, people living in Guatemala enjoy easy access to an abundance of fresh fruits and vegetables. Expect to find most types of produce you're familiar with, and some that are localized to Central America. 
The typical diet features fruits, vegetables, beans and smaller amounts of poultry and meats, along with corn tortillas. Some popular dishes include tamales, pupusas, and asados (grilled meats). 
In larger cities and tourist destinations, restaurants offer a wide range of international cuisines. Expats can generally find familiar foodstuffs from home, but you could pay a premium for imports.
Health Care
Guatemalan health care can feel different than what North Americans or Europeans are used to. It ranges from excellent and even luxurious in the many private clinics of Guatemala City, to bare bones in remote rural areas. 
According to the U.S. State Department, many specialists and staff in private hospitals in the capital are U.S.-trained and certified. In contrast, public hospitals often experience shortages in supplies and are there only for major health issues and emergencies.
Expats should consider a private insurance plan or look into supplemental coverage on their home-based plan. Even the highest level of health care in Guatemala is considerably cheaper than it is in the United States, as are insurance premiums.
Cost of Living
The cost of living in Guatemala is more affordable compared to the United States, Canada, and Europe, and also lower than much of Latin America. 
Actual costs will depend on your desires, expectations, lifestyle, and budget. You can live very inexpensively in a rural village or the outskirts of town, or spend more to live in luxurious accommodations in the city. 
You might plan to live in a few different spots before deciding where to settle long-term.
In terms of numbers, some expats live happily within a budget of less than USD$1,000 per month. Rents can be as low as $300. Hiring services like a maid and gardener is also within most expat's budgets, even for those who wouldn't do so at home. Eating out ranges from a few dollars to a fancy dinner for around $20.
Visas
Foreigners including American citizens usually don't need a visa to stay in Guatemala for up to 90 days, after which they can request an extension, according to the U.S. Department of State. Some expats aim to stay indefinitely by leaving the country for a day or two every 90 days before returning.
According to the U.S. Embassy in Guatemala, a potential employer–not the employee–must handle a work visa application. Acquiring a resident visa is straightforward but can take years. Start by applying for a 90-day residence permit, which requires a letter of sponsorship from a Guatemalan citizen plus evidence of financial resources. 
Before that permit expires, apply for a Visa Ordinaria, which permits residence for six months, after which it can be renewed. After two years of residence under a Visa Ordinaria, you can become a legal permanent resident of Guatemala.
Guatemala issues special visas for foreign retirees, teachers, students, and religious workers.
Expat Community
There is a large American expat community, and you can easily connect with expats from other countries online. 
Enclaves are mostly in Antigua and around the shores of Lake Atitlan in the Highlands. Spanish classes are available and cater for expats. So do a number of top-notch private schools. 
Anecdotally, most expats living in Guatemala feel safe and welcome there.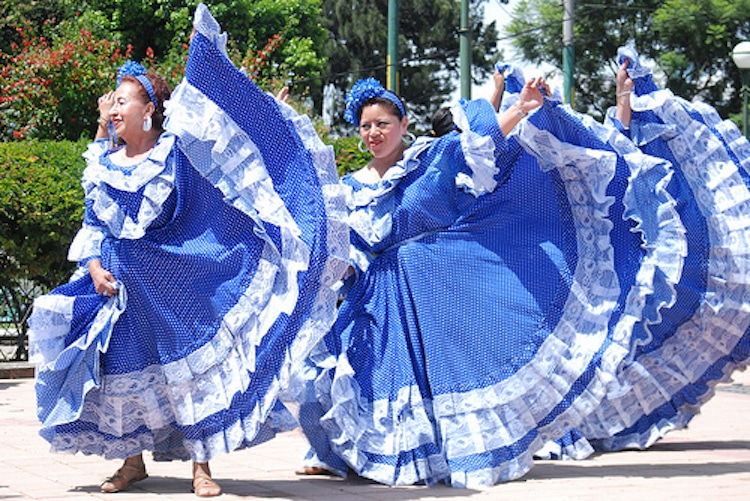 Working in Guatemala
Expats who have a paid job in Guatemala mainly work in tourism. Teaching English is another option, and some do volunteer work. 
U.S. citizens living in Guatemala benefit from short, direct flights to U.S. cities and a minimal time difference, which makes it easy to work remotely from Guatemala for a U.S. employer or your own business. 
Internet service is generally stable and fast, with public Wi-Fi on the rise.
Opening a Bank Account in Guatemala
Opening a bank account in Guatemala can be tricky for non-resident foreigners due to strict anti-money-laundering laws. 
Some banks won't allow you to open an account, some require sponsorship by a citizen, and some only offer modified account services. 
The best approach is to ask banks directly about their policies. 
Receiving Money in Guatemala
In this age, one often only needs a mobile device to send or receive money and conduct other financial transactions from anywhere in the world. Guatemala is no exception. If you're sending money to Guatemala from outside of the country or receiving funds from abroad, consider a mobile app designed for this purpose.
Remitly makes international money transfers faster, easier, more transparent, and more affordable. Our reliable and easy-to-use mobile app is trusted by over 3 million people around the world.