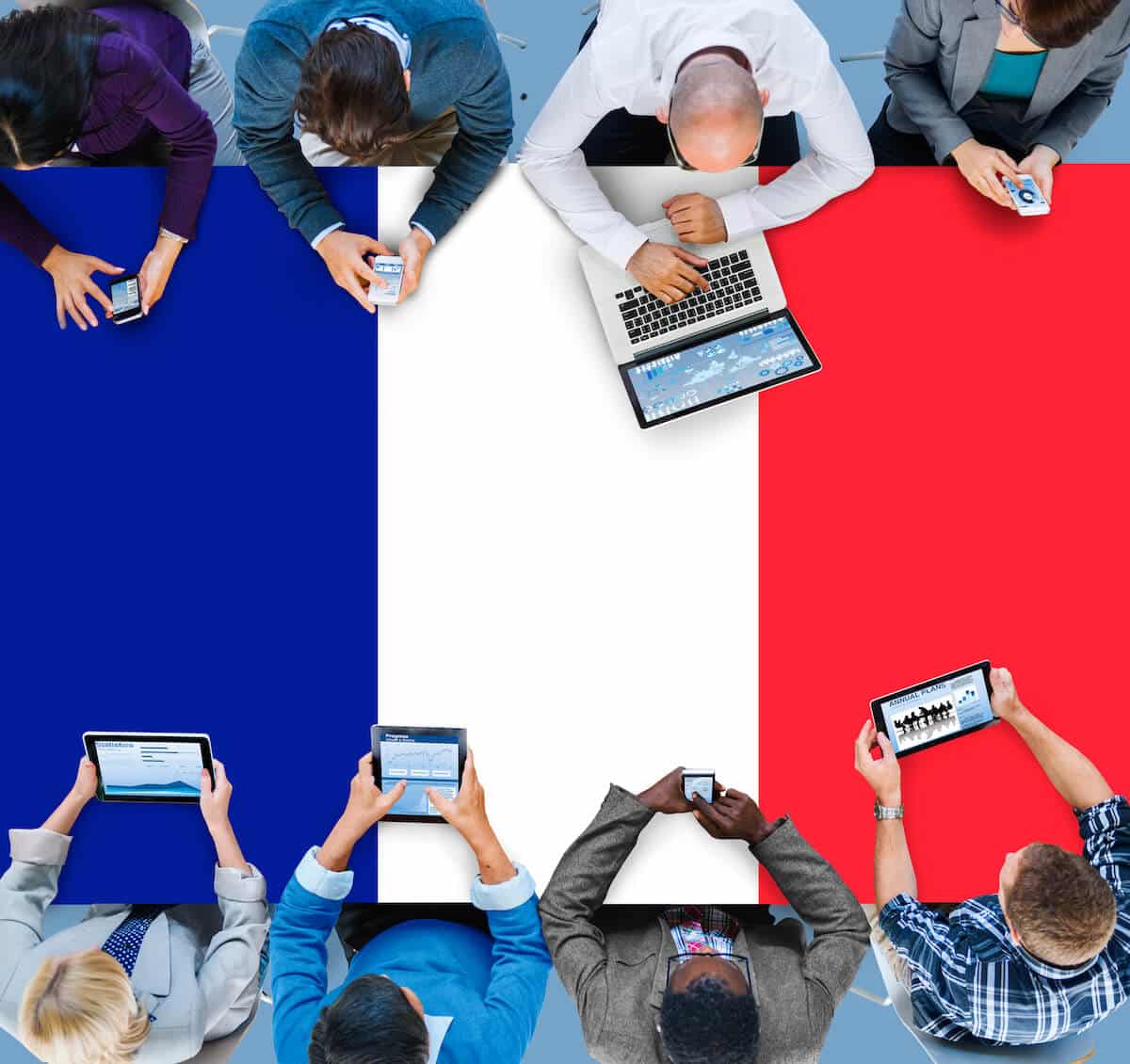 France is one of the world's top vacation destinations, with millions of tourists coming every year to wander the boulevards of Paris, to feast in Lyon, or stroll the coastline in Nice. These tourists may not need visas. But if you want to settle in France, a French work visa is often necessary.
Depending on your current country of residence, the French government has strict visa requirements for many types of work.
So, before signing a work contract with a French employer, you'll need to make sure to have your paperwork in order.
Let's dive right in to French working visa requirements and other things you need to know to help you find a job in France.
Who needs a French work visa?
First, it's important to understand the difference between visas, work permits, and residence permits:
A visa allows you to enter France for a particular purpose.
A work permit allows you to engage in certain types of work in France.
A resident permit allows you to live in France and may include access to certain benefits like the French healthcare system.
If you're already a citizen in the European Union or European Economic Area, then you don't need to apply for a French work visa.
If you're not a citizen of the European Union/European Economic Area/Switzerland, then obtaining the right visa should be at the top of your to-do list.
Citizens of some countries, such as the U.S., can enter France and other countries in the Schengen Area for up to 90 days without a visa, but not for employment.
If you already have another type of visa, such as a student visa or a family member visa (i.e., a spouse visa), then you may or may not need an additional work permit. You can start by filling a questionnaire provided by the French government to help you figure out which rules apply to you.
Types of French work visas
The next thing to consider before applying for a work visa is how long you want to stay in France.
Seasonal workers and other temporary workers may only need a short-stay visa, while prospective immigrants may want to apply for a long-stay visa.
Let's take a look at these options.
Short-stay visa
A short-stay visa will let non-EU/EEA/Swiss citizens reside in France for up to 90 days.
Not everyone will need to obtain one, though. If you're from the U.S., Australia, Canada, Malaysia, and certain other countries, and you're looking to stay for this time frame, you're exempt from this requirement.
Regardless of this visa, you may still need a work permit. In fact, you'll need a work permit unless your job relates to:
Sporting, cultural, artistic, or scientific events
Conferences, seminars, or trade shows
The production/distribution of cinematic or audiovisual shows and recordings
Teaching activities alongside French teachers
Modeling and artistic posing
An audit/expert assessment in IT, management, finance, insurance, architecture, and engineering
In all other cases, your employer or prospective employer will need to apply for a work permit before you submit your visa application form. They will do this by submitting an official form to the French authorities.
If that's successful, you should attach the work permit to your visa application.
You cannot extend a short-stay visa. Once it runs out, you'll have to leave France.
If you decide you'd like to stay in France beyond 90 days, you'll have to submit the application for a long-stay visa from your home country.
Long-stay visa
A long-stay visa will entitle you to reside in France for more than 90 days, and you'll be able to apply for a longer-term residence permit after you've arrived in the country.
All foreign nationals outside the EU/EAA/Switzerland need to apply for this type of visa. Again, your employer (or prospective employer) will typically have to apply for a work permit on your behalf before you begin the application process.
Carte de séjour à solliciter
If you receive a long-stay visa with the words "carte de séjour à solliciter" on it, you must apply for a residence permit within your first two months in France.
In Paris, this means going to the local police headquarters. If you've settled anywhere else, you can submit the application through the relevant prefecture.
Contact the prefecture beforehand to check what documents you'll need.
VLS-TS
If you obtain a long-stay visa that's equivalent to a residence permit, also known as a VLS-TS, you won't have to apply for a residence permit during your first year in France.
Instead, you'll have to register with the French Immigration and Citizenship Office (OFII) within three months of your arrival.
You'll receive the relevant registration form with your visa, though you may find it easier to do it online.
Talent passport
Depending on your line of work, you might be eligible to apply for a talent passport, or a "passeport talent."
This pathway to entry is for highly skilled individuals who will make a lasting impact on French enterprise. It allows you to stay in France for up to four years.
You may be eligible for a talent passport if any of the following scenarios apply:
You have a contract to work in research and development at a "new innovative" company (an official designation), and your salary is at least twice the current minimum wage in France.
You plan to work for a French company in the same group as the company you currently work for back home and have a salary at least 1.8 times the current minimum wage in France.
You're qualified to at least a Master's level, and a public or private research or higher education institution is hosting you.
You're a "highly qualified employee" with a minimum three-year educational qualification, and your salary will be at least 1.5 times the current reference salary decreed by the Minister of Immigration.
You intend to create a business in France, have at least a Master's degree or five years of experience at a comparable level, and can invest at least €30,000.
You're a performer who can prove you'll be undertaking a literary or artistic work that will last at least three months on French territory.
Self-employed applicants may also be eligible for this type of visa under the category of créateur d'entreprise, or "business creator."
How to apply for a French working visa
You can start the application process online by creating an account and providing the necessary details.
Then, you'll have to make an appointment at the French embassy, French consulate, or another designated visa application center in your home country.
At the appointment, you'll have to pay the admin fee (€80 for a short-stay visa, €99 for a long-stay visa) and provide the required documents.
Along with a valid passport issued within the last 10 years, a birth certificate, and passport photos, you may also need to provide the following documents:
Proof of health insurance that covers your entire stay
Proof of accommodation, such as a tenancy agreement or a special certificate completed by the person hosting you in their home
Proof that you have enough money to afford living costs (equivalent to the basic monthly allowance paid to foreign scholarship holders in France)
Your employment contract and details of your job role
Evidence of diplomas, degrees, and other relevant qualifications
Work permit obtained by your employer in France (which French authorities may send directly to the embassy/consulate/application center)
You'll have to provide copies of each document—including the ID page of your passport—and show them the originals.
Finally, French consular officials will take your biometric data (photographs and fingerprints) at this appointment.
Send money home with Remitly
Whether you're heading to France for a seasonal job or for a long-term opportunity, you'll want to send money to and from the country. After opening a French bank account, look for an international money transfer service you trust.
Remitly makes it easy for you to send money from France to your loved ones around the world. Millions of customers rely on our service to make fast, secure international money transfers. Download the app to try Remitly for yourself!
Further reading