Costa Rica spends 20% of its gross domestic product1on social programs, and these investments have given Costa Ricans, who call themselves Ticos, a higher quality of life than people living in neighboring countries. Better living conditions encourage many Nicaraguans to immigrate to Costa Rica, but it isn't just Central Americans who start new lives in the country. North American expats from Canada and the U.S. also settle here.
Conde Nast Traveler2named the country the second-best foreign country to retire to. Whether you're a retiree, a married person raising kids, or a young single, this guide can help you prepare for a move to Costa Rica.
A brief overview of Costa Rica
Costa Rica is located in Central America and borders Nicaragua to the north,  Panama to the southeast, the Pacific Ocean to the southwest and west, and the Caribbean Sea to the east.
Capital: San José (home to 20% of the population)
Major cities: Heredia, Cartago, and Alajuela
Population: 5.2 million people
Foreign-born population: roughly 9% of total
Official language: Spanish
  84% white or Mestizo, 2.4% indigenous
Costa Rica is known as a paradise for nature lovers. Its national parks and beaches draw tourists from all over the world. The country also has a reputation as an extremely welcoming place. Its national motto, pura vida, or "pure life," celebrates the simple pleasures of life.
Can a U.S. or Canadian citizen move to Costa Rica?
U.S. and Canadian citizens who meet certain requirements can move to Costa Rica.
What are the requirements to move to Costa Rica?
Costa Rica offers temporary residence visas for retirees, educators, executives, rentiers, spouses of Costa Rican citizens, and permanent residents.
For any of these visas, you must undergo fingerprinting, pay for a criminal background check in your home country, and submit the findings. You will also need to pay fees. In most cases, the cost is $50 to apply, plus an additional fee of $1.25–$2.50 for each page submitted with the visa application. A valid American or Canadian passport is also required.
Additional requirements for specific visas include:
Retiree: This program is open to retirees and their spouses, minor children, and disabled adult children. You will need to show proof of a permanent income of at least $1,000. A notarized letter from the pension provider and bank statements are usually adequate.
Educators: If you're a teacher or a researcher, you can qualify for a temporary visa once you have found a job with an employer in Costa Rica. You will need to submit an official job offer letter or contract as proof of employment.
Executives: Executives, managers, and highly skilled technical workers employed by companies in Costa Rica can obtain a temporary residence visa for themselves and their spouses, minor children, and disabled adult children. You will have to submit a letter or contract from your employer to show proof of employment.
Rentiers: If you receive a steady monthly income of at least $2,500 from investments or royalties, you can apply for a rentiers temporary visa for yourself, your spouse, minor children, and adult disabled children. You will need to demonstrate that you have received this income for at least two years by providing bank account statements, and prove that you will continue to receive it by providing contracts or an investment account statement.
Spouse: If you're married to a Costa Rican citizen or permanent resident, you can get a temporary residence visa by presenting a marriage certificate.
How do you get a visa to move to Costa Rica?
To obtain a temporary residence visa to move to Costa Rica, you will need to visit a Costa Rican embassy or consulate office in the U.S. or Canada. You can schedule an appointment by calling the location closest to you.
Does Costa Rica offer digital nomad visas?
The digital nomad visa allows people to temporarily relocate to a new country while working remotely for an employer in their home country. Costa Rica began taking applications for this type of visa in July 2022.
To qualify, you must:
have medical insurance that will cover you during your stay;
earn at least $3,000 per month or $4,000 if you are moving with a spouse and children (verified by bank statements); and
show proof of having ongoing employment that will last throughout your stay.
The digital nomad visa is good for one year, and you can renew it for one additional year. You can apply for the visa online or at an embassy or consulate in your home country. There is an application fee of $100.
Can you live in Costa Rica permanently?
Most temporary residence visas are good for 1–2 years. They can be renewed provided you adhere to the laws of Costa Rica and apply for an extension before the expiration date.
After three years of continuously living in Costa Rica, you may qualify for permanent residency. You will need to apply for residency at a Costa Rican immigration office. Expats who reside in Costa Rica full time for seven years with either a permanent or temporary visa may qualify for citizenship. The embassy or consulate office can give you specific information about the process and help you determine which immigration office is closest to where you'll be living.
How much money do you need to move to Costa Rica?
The cost of flying or driving to Costa Rica depends on where your trip begins. If you're planning to fly, try to avoid the peak tourist season from mid-December to April to get the best deals on airfare. If you're driving, factor in the cost of gasoline, food, and overnight accommodations during your trip. Plan for fees at the various borders.
International moving companies charge for the cost of shipping by container, which includes inspection and customs' fees. As a result, the cost can run into the thousands of dollars.
Expat forums like ExpatExchange will have up-to-date information from others about the cost of moving, as well as recommendations. In general, the amount you'll pay will depend on the distance you travel and the total weight and size of what needs to be moved.
Once you arrive in the country, factor in the cost of initial accommodation in a hotel or hostel as you search for a residence.
How much monthly income do you need to live in Costa Rica?
How much money you'll need per month depends on where you settle in Costa Rica. In San José, as of this writing, monthly living costs for a family of four are around $2,300 USD plus rent.
In the capital city center, the average price for a three-bedroom apartment is $1,200 per month. Outside the city center, monthly rent averages around $800.
Monthly expenses for a single person in San José are approximately $625. The average monthly rent for a one-bedroom apartment is around $675 in the city center and $425 in the surrounding areas.
What type of government does Costa Rica have?
Costa Rica is a democratic republic. The president serves as the head of state and is elected for a 4-year term by a qualified majority vote. Presidential powers are limited. They are not entitled to veto legislation, but they are permitted to appoint and dismiss cabinet members at will.
The legislative assembly is responsible for drafting laws. It consists of 57 members elected for four-year terms through a closed-list proportional representation system. Laws are adjudicated by the legislative branch, headed by the Supreme Court. The assembly nominates the judges who serve on the court for 8-year terms.
Is there a U.S. embassy in Costa Rica?
The U.S. has friendly diplomatic relations with Costa Rica and maintains an embassy in San José. Canada has also established an embassy in the capital city.
Is Costa Rica a good place for North American expats?
U.S. News and World Report ranked Costa Rica the 39th best country to live in. North American expats can benefit from robust social services while enjoying a lower cost of living compared to most cities in the U.S. and Canada.
How safe is it to live in Costa Rica?
The U.S. State Department recommends increased caution when in Costa Rica, advising that petty crime is common. North American expats can protect themselves by staying in areas they're familiar with and avoiding going out at night alone.
What is the cost of living in Costa Rica?
The cost of living in Costa Rica is generally much lower than in the U.S. and Canada. San José is about 55% less expensive than New York City, for example, with rents around 83% lower than those in NYC. Living expenses are around 23% lower compared to Vancouver, for another point of comparison.
What is the education system like in Costa Rica?
Costa Rica has a literacy rate of 96%, and, generally, the country has a stronger public education system than its neighbors.
Early childhood education is available, but not free for most people. As a result, only 62% of children aged 3–5 are enrolled in preschool programs. All children in Costa Rica must attend six years of primary school starting at age six. Secondary school is not compulsory and lasts for five–six years, depending on the school. Students enrolled in secondary public schools don't pay tuition, but are responsible for buying uniforms and books.
Private schools are another option for the children of expats. There are more than 200 registered primary and secondary private schools in Costa Rica. Some of these institutions are international schools that teach in both English and Spanish. Generally, the best international schools are located in San José. The International Schools Database offers a search tool for finding international schools in the country.
Costa Rica is home to more than 50 colleges and universities. Some of the largest and most well known include: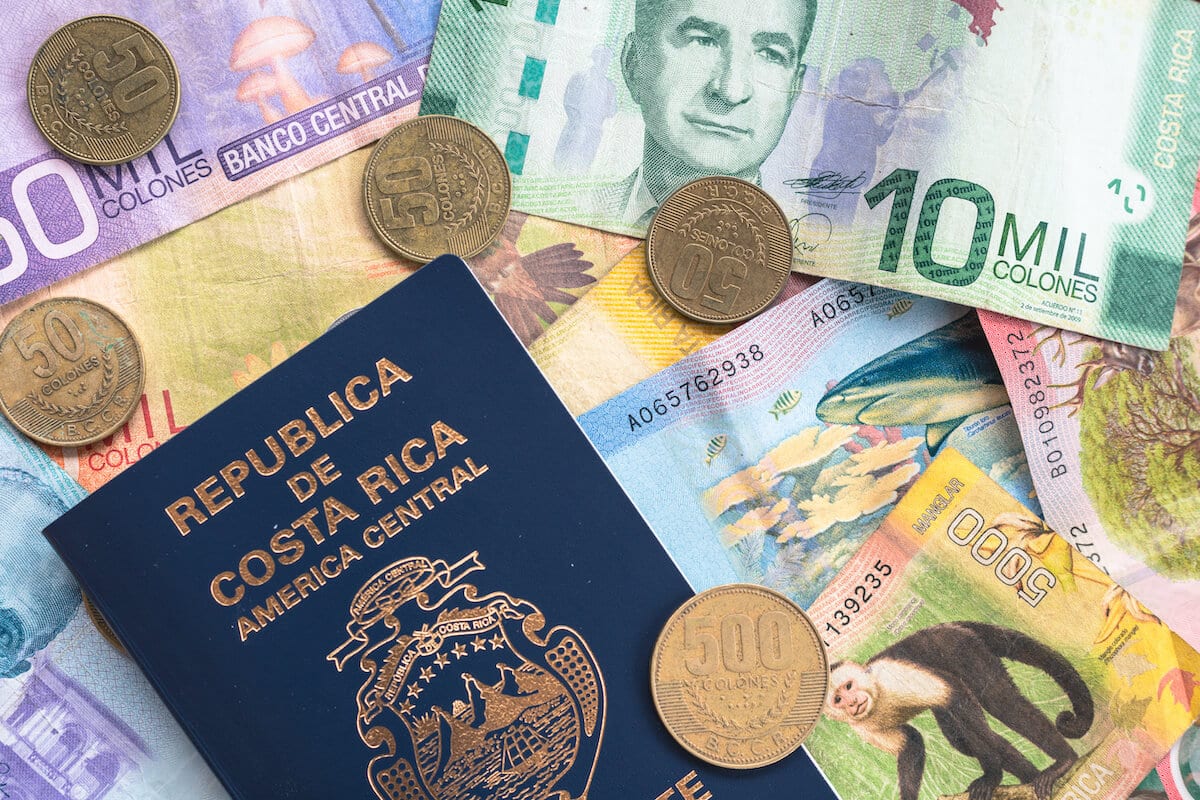 What is the healthcare system like in Costa Rica?
Costa Rica offers universal healthcare through a program called the Caja Costarricense de Seguro Social (CCSS). There are around 30 public hospitals and 250 clinics in the country. Care is usually provided for low or no cost at these facilities.
At public healthcare facilities, wait times can be long, and while the standard of care is adequate and evidence-based, some newer treatments and technologies aren't available. CEOWORLD magazine's Health Care Index ranked Costa Rica's healthcare system as the 50th best in the world, placing it higher on the list than all other Central American countries.
Private hospitals and clinics provide an alternative to public healthcare institutions. The best ones are found in San José and other major cities. Care at these facilities usually rivals that in Canada and the U.S. and is available at a low cost. Private health insurance is available to cover expenses at private hospitals and clinics. Around 30% of people in Costa Rica have voluntary private health insurance coverage.
When you apply for a temporary residency visa in Costa Rica, you will receive information about signing up for the healthcare system. Costa Rican law requires all residency applicants to register after they arrive in the country.
What is the climate/weather like in Costa Rica?
Costa Rica has a tropical climate with hot, muggy summers and cool, dry winters. Year-round temperatures range from 52–88°F (11–31°C).
There is a risk for both hurricanes and earthquakes in Costa Rica. During the rainy season from May–November, flooding and landslides can also occur.
What is the quality of life in Costa Rica?
Costa Rica ranked 23rd on the 2022 World Happiness Index. The country's heavy investments in social programs and the personal philosophies allow for a better quality of life in the country than in other Central American countries.
Can I get a driver's license in Costa Rica?
Since public transportation isn't widespread outside San Jose, most expats in Costa Rica choose to drive. You can legally drive with a valid U.S. or Canadian driver's license for up to 90 days.
Before the end of that period, you need to exchange your driver's license for one from Costa Rica. You can do so without having to take a driving test by visiting a COSEVI office. Your driver's license will need to be translated into Spanish to take advantage of this service.
Buses are available for both local and intercity travel. In Costa Rica, buses are privately owned, so conditions vary. Before you book a trip, read online reviews and double-check routes because signage is sometimes confusing.
Is it easy for Americans and Canadians to find a job in Costa Rica?
Unemployment rates tend to be high in Costa Rica, so competition for unskilled labor and service jobs tends to also be high. Americans and Canadians may find it hard to work if they aren't fluent in Spanish too.
What are some things to do in Costa Rica? Exploring your new home
For those who love fun in the sun, Costa Rica offers roughly 810 mi (1,290 km) of coastline to explore.
Some of the most popular beaches in the country are located in the northwestern Guanacaste region and other areas along the Pacific coast. The Caribbean side of the country is less developed and offers a mellow alternative to the western beach scene. Costa Rica's well-known beaches include the following.
Guanacaste
Tamarindo Beach
Conchal Beach
Flamingo Beach
South Pacific coast
Dominical Beach
Costa Ballena
Nicoya Peninsula
Montezuma Beach
Samara Beach
Nosara Beach
Caribbean
Punta Uva Beach
Puerto Viejo
Other popular tourist attractions include:
Costa Rican culture: what to know
Knowing about national customs and traditions will help you adjust more quickly to your new home.
La Feria: The farmer's market, or La Feria, is a regular event in most cities and villages in Costa Rica. Farmers bring fresh produce and other goods to sell, and locals gather to socialize.
Sodas: Throughout Costa Rica, you can find small family-owned roadside restaurants that serve authentic cuisine at a bargain price. Meals for two usually include fish or chicken plus beans, rice, tortillas, and drinks.
Rodeos: Historically, Costa Rica was home to many ranches that have left behind a vibrant cowboy culture. Rodeos and horse parades are held in many local towns. Don't be surprised if you see people sporting cowboy hats and boots. One of the most well-known examples is the Fiesta de Palmares held for two weeks every January in Palmares.
Holidays: Roman Catholics are the largest religious group in Costa Rica, and Holy Week and Christmas are important holidays, accordingly. Other public holidays include Labour Day and Independence Day, celebrated May 1st and September 15, respectively.
Quedar bien: This phrase translates to "remain well" and is a guiding philosophy for Ticos. Costa Rican culture emphasizes welcoming strangers and being kind, generous, and polite. Because of this principle, you may be greeted rather formally and find that your new neighbors are eager to fuss over you.
What are the best places to live in Costa Rica?
The best places for expats to live in Costa Rica depend on age, marital status, children, general health, income, and personal preferences.
For retirees
The Central Valley is a great place for retirees in Costa Rica. The region provides easy access to cultural events, healthcare facilities, and conveniences available in San José but has a lower cost of living and a slower pace. There are ample opportunities for outdoor recreation, playing golf, volunteering, and joining community groups.
Older adults who love the great outdoors but not hot temperatures can consider Nuevo Arenal. Its higher elevation means conditions are cooler, and the area sits on a large man-made lake with many waterfront properties. There are markets, shops, and restaurants in town, but the area has a quieter, more remote feel.
For families
With stronger public schools than a lot of other hot spots for expats, Costa Rica offers many good places for families to live. However, those who prefer international schools may wish to settle in San José or surrounding areas. One popular location is Heredia, known for its beautiful mountain scenery and cooler temperatures.
Uvita is another popular area for expats with children. There are a few international schools in the area, and life here comes with easy access to beautiful beaches. The surrounding area offers a lot to do, including live music and festivals. Plus, it tends to be safe due to passport control checkpoints along the southern zone of the country.
For young singles
The suburbs of San José are popular places for expats who are young and single. One of the most popular is Escazu, known for its nightlife, shopping malls, and restaurants. Just a few miles from San José, it is convenient for those who work in the capital, and there is a large English-speaking community. The biggest downside is that the cost of living tends to be high in the area.
Young adults looking for jobs that hire English speakers may wish to consider living near major tourist areas. Villages surrounding Puerto Viejo can make it possible to get a job at a resort and enjoy a low cost of living. The area has a vibrant nightlife scene with many bars, clubs, and restaurants, so there's plenty to do once the sun sets.
How to find a place to live in Costa Rica
Local real estate agents can be great resources for finding places to live in the city of your choosing. Not only do they often have access to properties you won't find online, but they can also suggest which neighborhoods or cities are the best fit for you based on your lifestyle and preferences.
If you prefer to search on your own, consider using a site like Realtor.com International. Facebook groups, WhatsApp groups, and other expatriate forums can be a rich source of information for finding housing.
How to set up a bank account in Costa Rica
You'll need to have a bank account to buy things and receive payments from your pension, employer, or job in Costa Rica. While you can get cash from an ATM with your home country debit card, you'll need the convenience of local banking for your permanent residency. The colón (CRC) is the national currency of Costa Rica. You'll need to transfer U.S. dollars into colónes to purchase items in the country.
The Corporate Finance Institute names the following banks among the top financial institutions in the country:
Remitly is a trusted app for transferring money between accounts in your home country and your Costa Rican bank. With international money transfers, your U.S. dollars will automatically turn into colónes that you can use electronically or withdraw from an ATM.