As a large country with a relatively small population, Australia depends on new arrivals from overseas to keep its economy moving. Some only stay in the country for a few years, while others pursue an Australia work visa with a pathway to permanent residency and citizenship.
The country's robust economy and high quality of life make it an attractive destination for many immigrants. But Australia's work visas have detailed eligibility requirements and conditions on employment.
Before moving to Australia, be sure to get all of your paperwork in order and apply for the right visa for your situation.
Who needs a visa to work in Australia?
If you're coming to Australia from overseas, and you aren't already an Australian citizen or permanent resident, you'll need a valid visa to enter the country and work there.
The type of visa depends on the purpose and duration of your trip.
Residents of certain countries can apply for an Electronic Travel Authority (ETA), which allows you to visit Australia for up to three months at a time for tourism and limited business activities, such as going to a conference.
However, if you're performing any kind of paid work, you'll need a visa that allows you to undertake that kind of employment.
The exception is if you're a New Zealand citizen and have a New Zealand passport; in that case, you can live and work in Australia indefinitely and will be granted a Special Category visa (Subclass 444) upon arrival.
Another scenario is if you're the spouse or partner of an Australian citizen or permanent resident. You'll still need to apply for a partner visa—which may be pricier than a work visa—but you won't need to apply for any additional work permits.
Student visa holders don't need to apply for a work permit either, but there are limits on the number of hours you can work per week.
Types of Australian work visas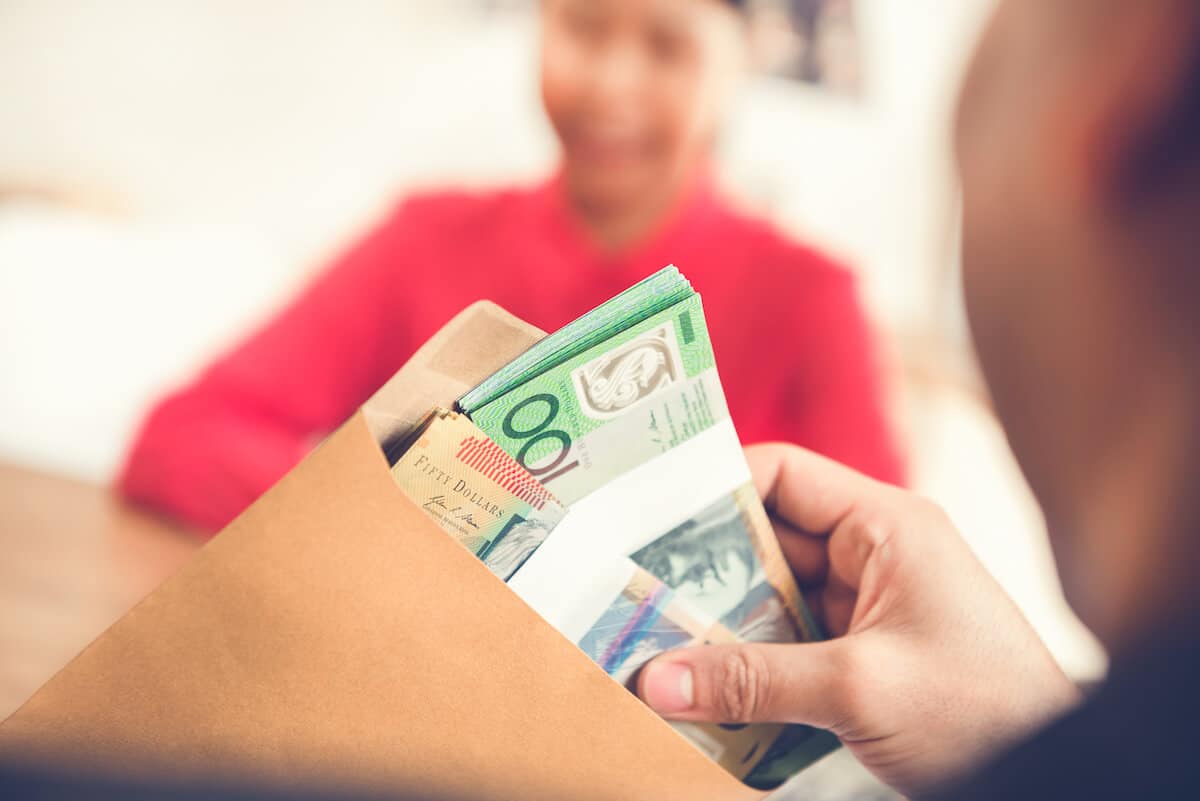 In Australia, work visas come in a few broad categories, including short-stay, temporary, and permanent work visas.
Each visa has its own application fee, processing time, and eligibility requirements.
Short-stay work visas
Short-stay work visas are for those who want to take on temporary or seasonal jobs in Australia, such as in agriculture and hospitality, before returning home.
The Working Holiday visa (Subclass 417) allows applicants from eligible countries to work in Australia for up to one year. You must be between the ages of 18 and 30 when you apply (or up to 35 for some countries, such as France and Canada).
A similar visa, the Work and Holiday visa (Subclass 462), covers an additional set of countries, including the U.S., China, and Singapore. Depending on which passport you hold, you'll need to meet certain eligibility requirements, such as:
Having functional English language skills
Having enough money in your bank account to live on while you're in Australia and to depart Australia (around $5,000 AUD)
Having a secondary or tertiary education certificate (varies by country)
These visas don't require you to have a job lined up in advance or be sponsored by an Australian employer, but you'll be limited to six months of work with each employer.
You may be able to apply for a second and even a third visa if you perform certain types of work during your first year in Australia. This includes tourism and hospitality work in remote regions as well as bushfire recovery and construction work.
The Pacific Australia Labour Mobility (PALM) stream is another short-stay visa. It allows residents of Papua New Guinea, Fiji, and several other countries to undertake seasonal or temporary work for an eligible employer.
This visa costs $325 AUD and may be granted for up to four years depending on the type of employment.
Short-term visas are usually processed quickly compared to other Australian work visas. Processing times for the Working Holiday 417 visa range from just one day to 44 days, while 90% of Pacific Australia Labour Mobility visas are processed in two weeks.
Temporary work visas
Temporary work visas are more complex than short-stay visas and typically require you to have a specific skill set or sponsorship from an employer.
These visas may allow you to bring your family to Australia with you and could lead to permanent residency if the requirements for a permanent visa are met.
The Temporary Skill Shortage visa category (Subclass 482) costs $1,330 to $2,770 AUD to apply and allows skilled workers to stay in Australia for anywhere from two years up to five years. You'll need to have training or work experience in a career that's on the skilled occupation list, which includes accountants, cooks, and chiropractors.
Skilled workers who have recently completed their studies have additional visa options, such as the Temporary Graduate visa (Subclass 485). This visa is for international students who have studied in Australia or overseas in specific occupations. The visa application costs $1,730 AUD, with processing times of five to 17 months.
Australia also has visa programs for skilled workers willing to live outside major cities. The Skilled Work Regional (Provisional) visa (subclass 491) has visa fees starting at $4,240 AUD and is valid for up to five years.
You'll need to live in a "designated regional area" and can apply for permanent residency after three years.
Permanent work visas
In some cases, you may be eligible for a permanent visa without having to spend time in Australia as a temporary resident first.
The Employer Nomination Scheme (Subclass 186) is for skilled workers who have at least three years of experience, undergo a skills assessment, and are nominated by an Australian employer.
The Skilled Nominated visa (Subclass 190) requires nomination by a government agency, while the Skilled independent visa (Subclass 189) doesn't require a nomination at all.
The skilled visas are only available to applicants under 45 years of age. You'll need to submit an expression of interest on the SkillSelect platform and earn at least 65 points based on factors like your age, English language skills, and work experience.
Other permanent visa options include the Global Talent Visa Program for "highly skilled professionals" and the Business Innovation and Investment visa.
If you aren't sure which Australian work visa to apply for or whether you meet the visa requirements, consider seeking a migration agent or a short-stay specialist.
How to apply for an Australian work visa
The Australian immigration system uses an online portal to handle visa applications. In most cases, you'll be able to apply for a visa online and receive your visa by email.
For short-stay visas, be prepared to upload documents such as:
Your passport
Your work history and education
Proof of sufficient funds in your bank account
Proof of English-language proficiency (if applicable)
Letter of support from your country's government (if applicable)
For long-stay visas, you may need to go through additional steps to show that you meet the Australian government's health and character requirements. This might include:
A medical check
A police certificate from your country of residence
An interview at the nearest Australian embassy or consulate
Since processing times can vary widely from one visa to the next, be sure to prepare for your Australia visa application and submit it well in advance of your intended arrival.
Once you have an Australian work visa, your prospective employer can verify it with the Department of Home Affairs using an online portal.
Send money back home the easy way
Whether you're planning to study abroad in Australia or move there permanently, you'll probably need to send money across borders.
Remitly makes it easy to send money from Australia with a convenient mobile app and transparent transfer fees. Simply download the app and sign up to get a bonus on your first transfer.
Further reading